What is a Metaverse?
The first thing to realise about 'the metaverse' is it's messy. There's no hard and fast definition, and no real consistency just yet – but, it is something, and it is growing. Some people refer to 'the metaverse' as a singular, while others consider there to be multiple 'metaverses.'
Either way, it's an exciting concept. In a nutshell, a metaverse is a virtual world that exists in cyberspace. A metaverse is immersive and interactive. Inside a metaverse can be entire digital economies and millions of real participants, all using avatars to represent themselves.
The metaverse concept isn't new, and doesn't necessarily require blockchain or crypto technology to function. In fact, many consider the first metaverse to be Second Life, which was launched in June 2003 by Linden Labs. However, blockchain technology and crypto, along with other emerging technologies like VR (virtual reality) and AI (artificial intelligence), have massively expanded the possibilities for metaverses.

---
Current Metaverse Projects
There are a multitude of metaverse projects currently either live or being prepared for launch. They encompass a wide variety of themes and scales, but most have certain characteristics in common – like a tokenized virtual economy based on blockchain technology, and an ever-evolving and growing scope.
Horizon Worlds
The brainchild of Facebook founder Mark Zuckerberg, Horizon Worlds is nothing if not ambitious… and divisive. In 2022, Zuckerberg went as far as changing the name of Facebook to Meta, in honour of his new obsession. And, by October 2022, the company had sunk over $100 billion into the project.
Despite this, Horizon Worlds has so far failed to live up to Zuckerberg's promises. Billed as the future of the metaverse – a place where people will socialise, learn and do business, according to the Wall Street Journal, the platform only had 200,000 monthly users by October 2022. While this would be a good result for many projects, it's disappointing considering the vast resources Meta has thrown at it. For comparison, consider that Meta's other platforms – Facebook, Instagram, and WhatsApp, had a combined user base of 3.5 billion.
Still, Horizon Worlds does have some things going for it. For a start, it makes use of the Oculus range of VR headsets, developed in-house, especially for the task. But, despite their capabilities, these aren't cheap (the latest Quest Pro VR headset costs nearly $1,500) so make accessing Horizon Worlds out of the reach of many.
But, the biggest issue faced by Horizon Worlds is the damning reviews. From awful graphics to clunky user experiences – the press is full of Meta bashing. But, for all its faults, we can't help but suspect that Horizon Worlds will eventually mature into something quite respectable.
The Sandbox
The Sandbox is a huge metaverse project that evolved from two popular mobile games, The Sandbox (2011) and The Sandbox Evolution (2016), from Animoca Brands.
Today, The Sandbox is a massive, ever-growing virtual world. It consists of blocks of LAND, which can be purchased by users. That LAND can then be developed and customised however the user wants.
The Sandbox metaverse has three components to enable users to create and trade NFT assets: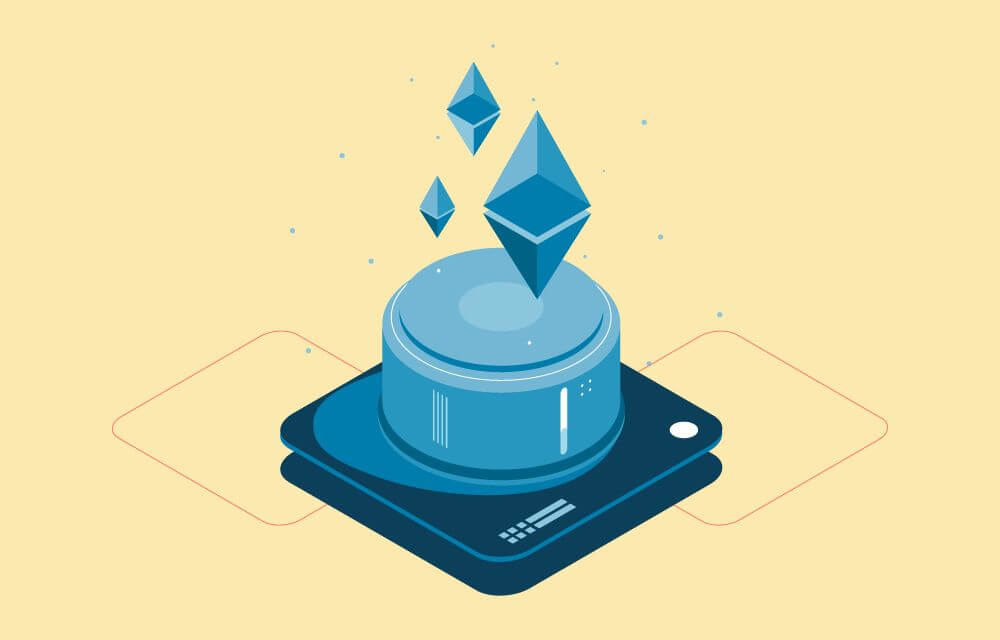 Voxel Editor – Users can make voxel-style animated models quickly and easily
Marketplace – Here users can trade in-game tokenised assets
Game Maker – Allows users to build, share, and monetize games
The Sandbox harnesses the Ethereum blockchain and a native token called SAND, which can be bought and traded on many popular cryptocurrency exchanges.

In addition to regular users, big brands and celebrities have snapped up LAND and built their own worlds inside the metaverse. Some notable partners include Snoop Dogg, The Walking Dead, adidas, South China Morning Post, Avenged Sevenfold, Richie Hawtin, The Smurfs, Hell's Kitchen, Roller Coaster Tycoon World, DeadMau5, Atari, Care Bears, Blond:Ish and Animoca Brands.
Decentraland
Another popular metaverse virtual world is Decentraland. This is a huge 3D virtual world that launched in February 2020. Its native crypto token is called MANA, which is based on the Ethereum blockchain and can be traded on many popular cryptocurrency exchanges.
In a similar vein to Second Life, Decentraland's virtual economy lets users create and sell accessories and clothes for avatars. Like The Sandbox, many big brands snapped up virtual land in Decentraland, creating unique in-game experiences for users.

Brands with properties in Decentraland include Samsung, Adidas, Atari, PricewaterhouseCoopers, Miller Lite, and even the famous Sotheby's auction house. In early 2022, a Metaverse Fashion Week attracted the participation of brands including Estée Lauder, Dolce & Gabbana, Tommy Hilfiger, Nicholas Kirkwood, Imitation of Christ, Elie Saab, and Perry Ellis. Concerts have also been held in Decentraland by big artists such as Deadmau5 (who also has a presence in The Sandbox), and Grimes.
The original developers of Decentraland were Ari Meilich and Esteban Ordano from Argentina. They had started work on the project back in 2015, and in 2017 raised $26 million in an initial coin offering (ICO). Initially, virtual plots of land sold for about $20, but by November 2021, a plot sold for $2.43M.
Despite its undoubted success, Decentraland has received a lot of criticism, with people frustrated by technical hitches and some governance issues. However, like all metaverse projects, these bugs will likely iron out as it matures.
Upland
If you're a fan of llamas, you'll love Upland. Yes, while the cartoon llama mascot may be unapologetically silly, Upland is actually a vast, immersive virtual real estate metaverse.
Founded in 2018 in Silicon Valley by Dirk Lueth, Mani Honigstein, and Idan Zickerman, Upland lets you buy, sell, and develop virtual properties based on real addresses in real cities. Apparently inspired by a late-night game of Monopoly, the closed beta version went live in June 2019, before the open beta launched in January 2020, available on web iOS and Android.
Based on the EOS blockchain from Block.One, Upland's in-game economy uses the UPX token. This can't currently be traded at crypto exchanges, but must instead be purchased from the Upland store, using crypto or PayPal. A partnership with Tilia Inc. now allows users to sell properties for US dollars.

Although the basis of the Upland metaverse economy revolves around finding, buying, renting out, and trading properties from real city maps, the ecosystem is developing rapidly. New features like drivable cars and 3D properties that can be developed, as well as accessory marketplaces, and cross-chain bridges are either available or planned.
Star Atlas
One of the first blockchain-based metaverses to feature AAA+ game quality graphics (Unreal Engine 5) and production qualities, Star Atlas is a MMORPG built on the Solana blockchain.
Set in the 27th century, Star Atlas allows players to explore a massive open universe and features elements of empire-building, politics, combat and trade. The in-game marketplace, which uses a token called ATLAS, enables players to buy and trade a vast range of equipment, including some pretty pricey spaceships.
Set for release in 2022, many see Star Atlas as the first blockchain-based game with a realistic chance of going mainstream. If it does, it could well provide a template for the gaming metaverse going forward into the Web3 world.
Axie Infinity
Launched in March 2018 by Vietnam-based developer Sky Mavis, Axie Infinity initially enjoyed massive popularity. This was especially true during the COVID pandemic, particularly in countries like the Philippines – where many users found it possible to make a full-time living from its Ethereum-based in-game economy.
The game revolves around collecting and minting new NFTs which take the form of axolotl-inspired pets known as Axies. The pets can be bred with each other to create new Axies, which can then be sold and traded on the in-game marketplace.
Axie Infinity uses two in-game crypto tokens. One is called AXS (Axie Infinity Shards/Token), and the other is SLP (Smooth Love Potion). In addition to collecting, breeding, and selling Axies, players can also purchase virtual land and other in-game assets – all as NFTs.

Despite the dramatic success of Axie Infinity's play-to-earn model, the project has had its fair share of problems. Most notably, in March 2022, hackers linked to the North Korean Lazarus Group, stole around $630 million worth of crypto from the project after compromising the Ronin Network.
Bloktopia
Imagine a 21-storey skyscraper in a neon-lit BladeRunner-esque future, and you've got a fair idea of what Bloktopia looks like. Built on the Polygon blockchain, Bloktopia incorporates virtual reality to promise a totally immersive experience.
The basic idea is that it will be a central hub for the crypto metaverse – somewhere to learn, earn, and play. In fact, the official site bills it as a 'bridge between physical and virtual worlds within the decentralised and open source virtual world.' Like other metaverse projects, Bloktopia will provide users with an easy-to-use builder tool, so that they can create NFT-based assets to use and trade.
Earth 2
Like Upland, Earth 2 uses real satellite imagery of real-world places as the basis of a virtual real estate trading game. Launched in late 2020, initially users could purchase and trade geolocations on a planet-wide sectioned map. Illustrating the scale of the project, there are over 5.1 trillion unique virtual land tiles – though they are released to buy in controlled stages.

Earth 2 functionality is currently limited to buying and trading virtual real estate tiles, there are plans to add many more functions, like the ability to develop properties. Interestingly, Earth 2 was not initially a blockchain-based project, but is now set to decentralise and transition onto the Polygon blockchain.
Battle Infinity
An NFT-based gaming platform featuring a metaverse world called 'The Battle Arena', Battle Infinity is aiming to revolutionise the fantasy sports space. Using the Binance Smart Chain-based IBAT crypto token, users can buy NFTs representing real-life athletes – with the value of those NFTs changing based on the real-world performance of those athletes.

In addition to users being able to battle it out in The Battle Arena, they can also stake their IBAT tokens to earn interest. Battle Infinity also has plans to add a decentralised exchange, called Battle Swap, the IBAT Premier League – which will enable players to form teams, the Battle Games store, and an NFT marketplace called Battle Market.
Zepeto
Although it's very different to the other metaverse projects covered here. Zepeto deserves a mention simply due to its popularity. Launched in 2018 by South Korean tech group Naver, the K-pop fashion-focused project claims to be Asia's largest metaverse platform. Indeed, by October 2022, it was said to have over 340 million users – mostly young females.
Like metaverses such as The Sandbox, Zepeto lets users create and share virtual worlds, and create and sell virtual assets. Unlike other projects though, creating for Zepeto involves using Unity and quite a bit of skill. Additionally, creators are subject to screening and approval – a process that can, apparently, take weeks.

Initially, Zepeto was a Web2 project, but in mid-2022, Naver announced it was partnering with Jump Crypto to create ZepetoX on the Solana blockchain.
Tamadoge
Like Axie Infinity, Tamadoge is a metaverse-based game centred around minting, breeding, and battling cute NFT-based pets – but in this case, Shiba Inu dogs. The in-game economy of the Tamaverse will function using the Ethereum-based Tamadoge (TAMA) token.

Although Tamadoge is clearly a meme project, riding on the coattails of Dogecoin (DOGE) and Shiba Inu (SHIB), its developers have certainly got ambition, so it's worth keeping an eye on.
---
The Future of Metaverses
As you can see from the selection of Metaverse projects we've covered above, they come in a wide range of styles and flavours! From the voxel worlds of The Sandbox, to the ultra-realistic universe of Star Atlas, and from the Google Earth vibe of Upland and Earth 2 to the toony silliness of Axie Infinity and Tamadoge.
Though Ethereum is the most popular choice of blockchain-underpinning metaverse projects, Polygon, Solana and even EOS are also represented. At first glance, it may seem that Solana and Polygon are better choices given the scalability challenges inherent in creating any virtual world or universe, but much will depend on macro factors in the blockchain space.

All things considered, we think the metaverse space is one of the most compelling use cases for blockchain and crypto, opening up endless new possibilities. But, as always, we'd advise you to use caution when investing any funds into a project. Always be aware of the risks, and take steps to protect your assets. If possible, always transfer your assets to non-custodial wallets.