About FTX Crypto Exchange
Founded by Sam Bankman-Fried and Gary Wang, FTX Trading Limited is incorporated in Antigua and Barbuda and headquartered in The Bahamas. Like Binance, FTX offers a separate, regulated exchange for US customers. 
According to Bankman-Fried and Wang, they established FTX on effective altruism – aiming to generate the maximum wealth for good causes. To this end, the company donates 1% of all net fees to charities, while many traders also contribute donations. At the time of writing, almost $23M had been earmarked for charity. 
Over the past few years, FTX has established a highly visible, securing naming rights deals and partnerships with several sports and esports teams. These include the NBA's Miami Heat, Team SoloMid, Major League Baseball, American football star Tom Brady, the California Memorial Stadium, Mercedes-AMG Petronas F1 team, and the International Cricket Council.
In this CryptoSpinners review, we'll walk you through everything crypto casino players should know about FTX, including how to open an account, deposit, buy, transfer, and withdraw.
---
Countries and Regions Served
As of July 2022, FTX offered crypto exchange services in all countries and regions, with the following exceptions and limitations:
| COUNTRY OR REGION | STATUS |
| --- | --- |
| USA | Not served by FTX. Served by FTX US |
| Japan | Not served by FTX. Served by FTX Japan |
| Cuba | Not served |
| Crimea and Sevastopol | Not served |
| Luhansk People's Republic | Not served |
| Donetsk People's Republic | Not served |
| Iran | Not served |
| Afghanistan | Not served |
| Syria | Not served |
| North Korea | Not served |
| Antigua and Barbuda | Not served |
| Hong Kong | Partial restrictions |
| Thailand | Partial restrictions |
| India | Partial restrictions |
| Canada | Partial restrictions. Ontario not served. |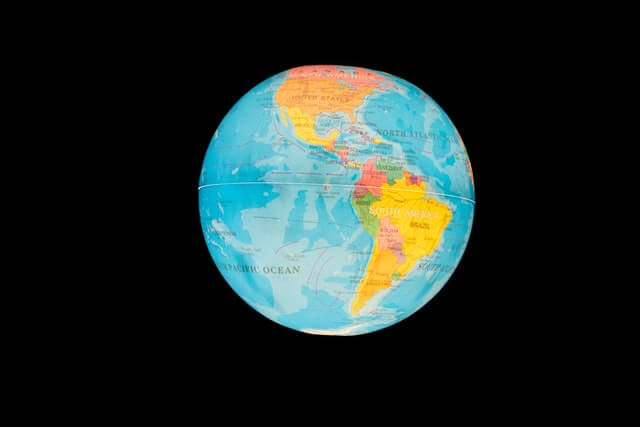 ---
Is FTX Secure?
Since launching, FTX has become one of the most secure cryptocurrency exchanges. As of July 2022, it had not suffered a single major hack (despite some unfounded rumors suggesting otherwise back in 20221). 
In addition to deploying highly secure systems and crypto storage, FTX enables clients to use two-factor authentication. Whilst this is optional, we strongly recommend you take advantage of it.
---
Creating an Account with FTX
Creating an account is straightforward, just follow these steps:
Go to ftx.com and click on Register
Enter your email, select a strong password. Agree to the Terms of Service.
Click Create Account.
Complete the required KYC procedures for the account level you require. To get a level 2 account, with unlimited crypto and fiat deposits and withdrawals, you will need to provide the following:

Full legal name
Date of birth
Address
Proof address / phone jurisdiction
Description of source of assets
Passport or other government-issued ID
Facial verification

Following submission of your documents, verification can take from 24 hours to a week. 
Before using FTX, we recommend setting up the optional two-factor authentication to ensure your account is as secure as possible. 
Note: FTX does offer a level 1 account, which requires fewer KYC steps, but comes with restrictions and can be subject to enhanced diligence.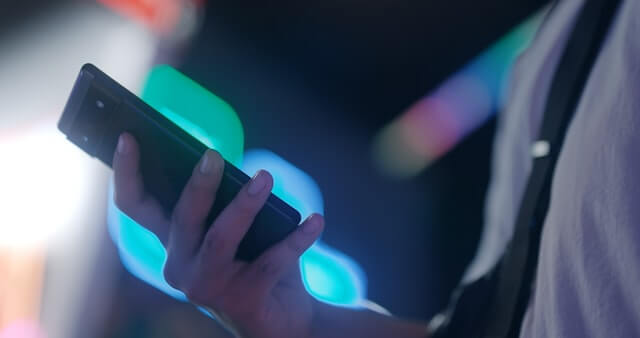 ---
How to Deposit at FTX
To make a fiat deposit at FTX via a wire transfer, just follow these steps (in this example, we'll use USD):
Got to FTX.com/wallet
Click Deposit on the USD row
Choose Wire Transfer
Enter the amount of USD you want to send to FTX
You will not be provided with all the information needed to create a wire transfer from your bank. When you've set up the wire transfer via online banking, click Register Deposit.
Now submit the transfer via your online banking.
Please note that wire transfers can take several working days. 
You can also deposit USD at FTX using credit cards. Simply click 'Card Deposit' and follow the instructions.
Supported Fiat Currencies
| CURRENCY | DEPOSIT | WITHDRAWAL |
| --- | --- | --- |
| US Dollar (USD) | Yes | Yes |
| Euro (EUR) | Yes | Yes |
| Pound Sterling (GBP) | Yes | Yes |
| Australian Dollar (AUD) | Yes | Yes |
| Hong Kong Dollar (HKD) | Yes | Yes |
| Singapore Dollar (SGD) | Soon | Soon |
| Turkish Lira (TRY) | FTXTR | FTXTR |
| Japanese Yen (JPY) | FTXJP | FTXJP |
| South African Rand (ZAR) | Soon | Soon |
| Canadian Dollar (CAD) | Yes | Yes |
| Swiss Franc (CHF) | Yes | Yes |
| Brazilian Real (BRL) | Yes | Yes |
| Argentine Peso (ARS) | Yes | Yes |
| Ghanaian Cedi (GHS) | Yes | Yes |
---
How to Buy Crypto at FTX
Once you've set up your account, the easiest way to buy crypto at FTX is to scroll down the homepage until you find the conversion interface. There will be three boxes: 'from coin', 'to coin', and 'quantity'. 
Select the currency you want to pay with (e.g. USD). Next select the crypto you want to buy (e.g. BTC). Finally, enter your desired quantity.
If you've already deposited enough fiat currency on your FTX account, you can simply hit 'convert.' If not, you will need to select 'deposit' or 'card deposit' and enter payment details.
After conversion, you can select 'wallet' and should see your crypto.
Note that you can also purchase cryptos from the Markets interface, which will work out fractionally cheaper but is a little more complicated.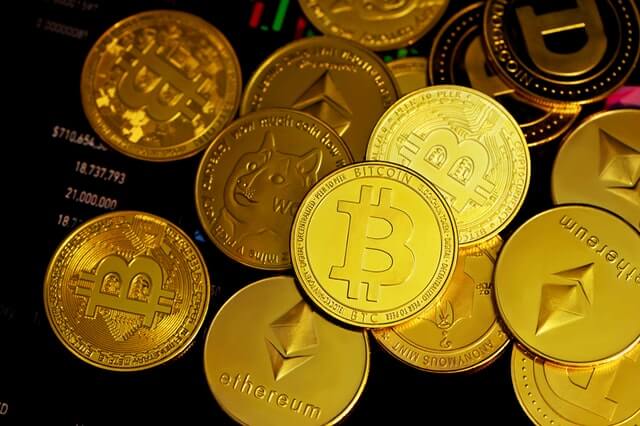 Digital Assets Available at FTX
FTX supports many different cryptos and tokens, including the following:
| | | | |
| --- | --- | --- | --- |
| 0x Protocol (ZRX) | 1inch Token (1INCH) | Aave (AAVE) | Adventure Gold Token (AGLD) |
| Akropolis Token (AKRO) | Alchemix Token (ALCX) | Aleph.im Token (ALEPH) | Algorand (ALGO) |
| Alien Worlds Token (TLM) | Alitas Token (ALT) | Alpha Finance Lab Token (ALPHA) | Ampleforth Token (AMPL) |
| Arweave Coin (AR) | AscendEx Token (ASD) | Audius Token (AUDIO) | Aurory Token (AURY) |
| Australian Dollar Token (AUD) | Avalanche Coin (AVAX) | Axie Infinity Token (AXS) | Badger DAO Token (BADGER) |
| Balancer Token (BAL) | Bancor Protocol Token (BNT) | Band Protocol Token (BAND) | Bao Finance Token (BAO) |
| Basic Attention Token (BAT) | Beam Coin (BEAM) | BENQI Token (QI) | Biconomy Token (BICO) |
| BigONE Token (ONE) | BiLira Token (TRYB) | Binance Coin (BNB) | Binance USD (BUSD) |
| Bitcoin Cash SV (BSV) | Bitcoin Cash (BCH) | Bitcoin (BTC) | BitDAO Token (BIT) |
| Blocktrade Token (BTT) | Bloom Token (BLT) | Boba Network Coin (BOBA) | Bonfida Token (FIDA) |
| Borealis Token (BRL) | Brazilian Digital Token (BRZ) | Cardano Coin (ADA) | Carry Token (CRE) |
| Celo Coin (CELO) | Celsius Token (CEL) | ChainLink Coin (LINK) | Chiliz Token (CHZ) |
| Chromia Token (CHR) | Civic Coin (CVC) | Clover Finance Token (CLV) | Coin98 Token (C98) |
| Compound Coin (COMP) | Compound USDT Token (CUSDT) | ConstitutionDAO Token (PEOPLE) | Convergence Token (CONV) |
| Cope Token (COPE) | Cosmos Coin (ATOM) | Covalent Token (CQT) | Cream Finance Token (CREAM) |
| Cronos Token (CRO) | Curve DAO Token (CRV) | D3 Protocol Token (DEFI) | Dai (DAI) |
| Dash (DASH) | Dawn Protocol Token (DAWN) | Decentraland Token (MANA) | DeFi Land Token (DFL) |
| Dentcoin (DENT) | DFI.Money Token (YFII) | DMM: Governance Token (DMG) | Dodo Token (DODO) |
| Dogecoin (DOGE) | Dragonchain Coin (DRGN) | dYdX Token (DYDX) | Eden Network Token (EDEN) |
| Eden Token (EDN) | eGold Token (EGLD) | Emblem Token (EMB) | Enjin Coin (ENJ) |
| EOS Token (EOS) | Ethereum Classic (ETC) | Ethereum Name Service Token (ENS) | Ethereum (ETH) |
| Fantom Token (FTM) | FC Barcelona Fan Token (BAR) | Filecoin (FIL) | Flamingo Token (FLM) |
| Flow Coin (FLOW) | Frontier Token (FRONT) | FTX Token (FTT) | Gala Token (GALA) |
| Galatasaray Fan Token (GAL) | Gari Network Token (GARI) | GateToken (GT) | Gene Source Code Chain Token (GENE) |
| Gods Unchained Token (GODS) | Guild of Guardians Token (GODS) | Hedera Hashgraph Coin (HBAR) | Hedget Token (HGET) |
| Helium Coin (HNT) | Holo Token (HOT) | Holy Trinity Token (HOLY) | Human Token (HMT) |
| Humanscape Token (HUM) | Huobi Token (HT) | HUSD Token (HUSD) | Hxro Token (HXRO) |
| Icon (ICX) | Immutable X Token (IMX) | Inter Milan Fan Token (INTER) | Internet Computer Coin (ICP) |
| Jetcoin Token (JET) | JOE Token (JOE) | JUST Token (JST) | Kava Token (KAVA) |
| KeeperDAO Token (ROOK) | Kilo BitTorrent Token (KBTT) | Kilo OpenDAO (KSOS) | Kilo Shiba Inu (KSHIB) |
| Kin Coin (KIN) | Kusama Coin (KSM) | Kyber Network Coin (KNC) | Kyber Network Crystal Legacy Token (KNCL) |
| Lido for Solana Token (STSOL) | Linear Token (LINA) | Litecoin (LTC) | LooksRare Token (LOOKS) |
| Loom Network Token (LOOM) | Loopring (LRC) | LuaSwap Token (LUA) | MaidSafe Coin (MAID) |
| Maker (MKR) | Manchester City Fan Token (CITY) | Mango Markets Token (MNGO) | MAPS Token (MAPS) |
| Marinade Staked SOL Token (MSOL) | MATH Token (MATH) | MCDEX Token (MCB) | Media Network Token (MEDIA) |
| Mercuria Finance Token (MER) | MetalCoin (MTL) | Mina Coin (MINA) | MIOTA (IOTA) |
| Mithril Token (MITH) | MobileCoin (MOB) | Mogul Productions Token (STARS) | Monero Coin (XMR) |
| MonkeyLeague Token (MBS) | mStable Governance Token: Meta (MTA) | My Neighbour Alice Token (ALICE) | NEAR Protocol Coin (NEAR) |
| NEM Coin (XEM) | NEO Token (NEO) | Nexo (NEXO) | Oasis Network Coin (ROSE) |
| OKB Token (OKB) | OmiseGO Coin (OMG) | Ontology Coin (ONT) | OpenDAO Token (SOS) |
| Orbs Token (ORBS) | OxyCoin (OXY) | PancakeSwap Token (CAKE) | Paris Saint-Germain Fan Token (PSG) |
| Pax Dollar (USDP) | PAX Gold Token (PAXG) | Perpetual Protocol Token (PERP) | Polis Coin (POLIS) |
| Polkadot Coin (DOT) | Polygon Token (MATIC) | Port Finance Token (PORT) | Prism Token (PRISM) |
| Prometeus Token (PROM) | PsyOptions Token (PSY) | Pundi X (NEW) Token (PUNDIX) | Pundi X Token (NPXS) |
| Qtum Coin (QTUM) | QuarkChain (QKC) | Raydium Token (RAY) | Realy Token (REAL) |
| Reef Token (REEF) | REN Token (REN) | RenBTC Token (RENBTC) | Render Token (RNDR) |
| Reserve Rights Coin (RSR) | Ronin Coin (RON) | Secret Coin (SCRT) | Serum Coin (SRM) |
| Serum Ecosystem Token (SECO) | Shiba Inu Token (SHIB) | Siacoin (SC) | Single Collateral DAI Token (SAI) |
| SIRIN LABS Token (SRN) | SKALE Network Token (SKL) | Smooth Love Potion Token (SLP) | Solana Coin (SOL) |
| Solend Token (SLND) | Solrise Finance Token (SLRS) | Spell Token (SPELL) | Stacks Coin (STX) |
| Star Atlas Token (ATLAS) | Stellar (XLM) | Step Finance Token (STEP) | stETH (Lido) Token (STETH) |
| Storj Coin (STORJ) | StormX Token (STMX) | SUN Token (old) (SUN-OLD) | SUN Token (SUN) |
| SushiSwap Token (SUSHI) | Swipe Token (SXP) | Synthetify Token (SNY) | Synthetix Network Token (SNX) |
| Terra Coin (LUNA) | TerraUSD (UST) | Tether EURt Token (EURT) | Tether Gold Token (XAUT) |
| Tether (USDT) | Tezo (XTZ) | The Graph Token (GRT) | The Sandbox Token (SAND) |
| Theta Token (THETA) | THORChain Token (RUNE) | TomoChain Token (TOMO) | Toncoin (TONCOIN) |
| TRON Coin (TRX) | TrueFi Token (TRU) | TrueUSD (TUST) | Tulip Protocol Token (TULIP) |
| Umee Token (UMEE) | Uniswap Token (UNI) | UNUS SED LEO (LEO) | UpBots Token (UBXT) |
| USD Coin (USDC) | VeChain Token (VET) | Voyager Token (VGX) | Waves Coin (WAVES) |
| WazirX Token (WRX) | Wrapped Bitcoin (WBTC) | XRP (XRP) | Yearn.finance Token (YFI) |
| Yield Guild Games Token (YGG) | Zcash Coin (ZEC) | Zilliqa Coin (ZIL) | |
---
How to Transfer Crypto from FTX to an Online Casino
Sending crypto from your FTX wallet to a casino wallet is very easy. But, remember, you can only send crypto that the casino supports. Let's imagine we're sending Bitcoin (BTC). 
Log-in to your online casino account and select deposit bitcoin (BTC). Find the unique crypto wallet address. Copy it to your clipboard.
Log-in to your FTX account and go to the Wallet page.
Find your Bitcoin balance and then select Withdraw
Set the destination address (paste your casino wallet address).
Set how much bitcoin you would like to transfer.
Carefully review the transfer details, and then select Request Withdrawal.
Complete any security verification steps, like 2FA.
Your bitcoin should be in your crypto casino wallet in around 30 mins or less. Please be aware that transactions can be delayed if the network is congested or if the transaction is subject to enhanced security checks.
---
How to Transfer Crypto to FTX and Withdraw it as Cash
If you'd like to transfer crypto from a casino to your FTX wallet and withdraw it as cash, follow these steps. 
Log-in to your FTX account and go to Wallet. Find the appropriate cryptocurrency and select Deposit. Copy the unique crypto wallet address.
Log-in to your crypto casino account and go to the withdrawals section.
Paste your FTX wallet address as the destination, and select how much crypto you want to transfer. Carefully review the details and submit the request.

Your crypto funds should be in your FTX wallet soon (remember, the time taken will depend on the crypto network used and how busy it is). 
Now you need to convert the crypto to fiat currency:
Go to ftx.com/wallet
Select Conversions, then select which crypto you want to convert to which fiat currency. If you're happy, confirm the conversion.
In your wallet, find your fiat balance, then select Withdraw. 
Enter your bank and beneficiary information
Request the withdrawal
Note that withdrawals to bank accounts can take several business days to complete.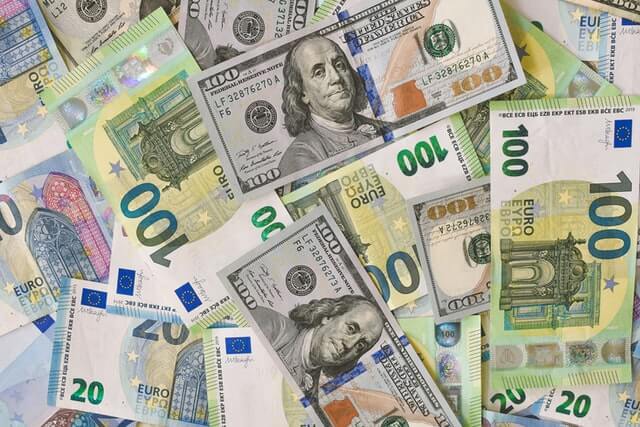 ---
FTX Transaction Fees
When using the FTX homepage conversion facility to buy crypto, it says there are no fees – but in reality, something like a 'convenience' fee is built into the price. If you buy crypto using the spot markets interface, the fees are 0.020% for the Maker and 0.070% for the Taker.  
FTX does not charge fees on most deposits or withdrawals. However, users must pay the blockchain fees for ETH and ERC-20 withdrawals. The first BTC withdrawal per day under 0.01 BTC is free, but thereafter it incurs a fee.
---
FTX Customer Support
As with other large crypto exchanges, FTX has a comprehensive help section. You'll find complete walk-through guides and videos on getting started, account verification and security, deposits and withdrawals, fees, trading, and more. 
You can open a support ticket if you can't find what you're looking for. If you find yourself unable to log in for some reason, you can request a support-only link that will enable you to read and send support messages from your account.
---
Conclusion
FTX is becoming a household name thanks to its high-profile sponsorships and naming rights deals, but it isn't all just superficial branding. This exchange packs a lot of punch, supporting a decent range of crypto assets, ranging from the biggest cryptocurrencies to fairly obscure tokens. 
However, where FTX stands out is in terms of fees. Not only are they low, but the fee structure is very simple (unlike Gemini, for example). This makes it an ideal crypto exchange for casino players who just want a hassle-free, convenient, and low-cost way to get crypto in the first place, convert it back to fiat, and withdraw it to their bank.
Frequently asked questions
Yes. FTX offers UK-based clients a full crypto exchange and trading service.
FTX is headquartered in Nassau, New Providence, The Bahamas. 
Absolutely. FTX has proven itself to be one of the safest crypto exchanges and is highly regarded. 
FTX is a privately held company, but it is thought to be planning an initial public offering.