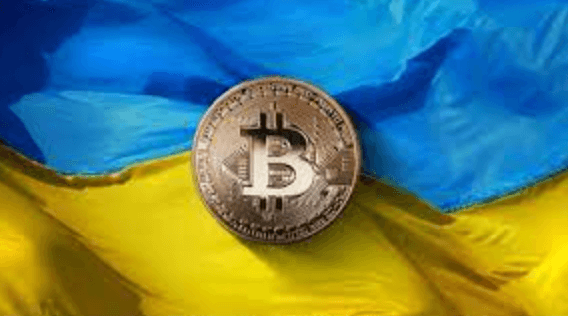 Ukraine's official Twitter account asked for donations for aid in the form of cryptocurrency, and the world responded.
With the ongoing conflict in Ukraine, there have been many calls to action and requests for aid. Last weekend, the country's official Twitter account posted, "Stand with the people of Ukraine. Now accepting cryptocurrency donations. Bitcoin, Ethereum and USDT."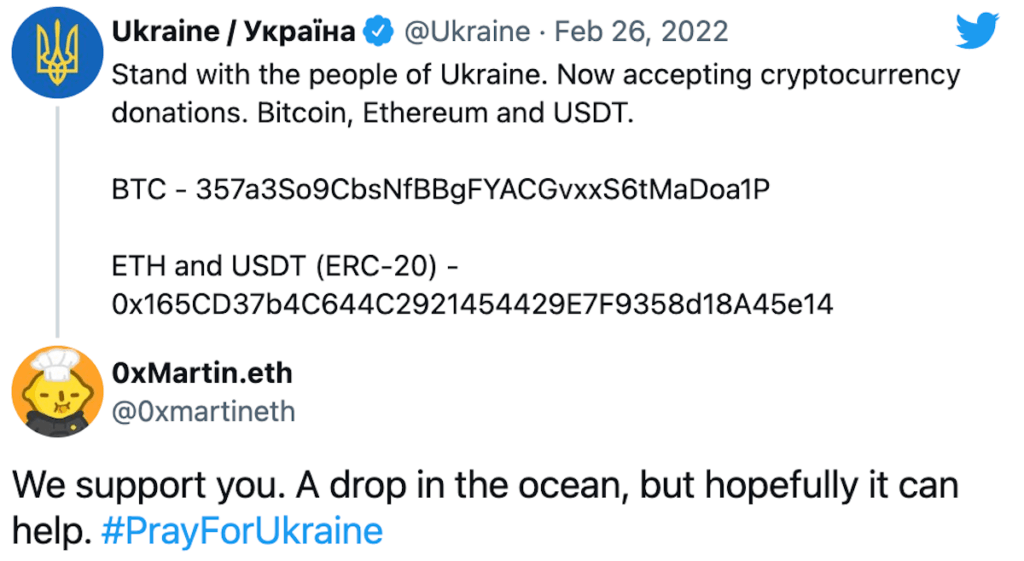 Since then, donations have been pouring in around the world!
In fact, Ukraine has raised over $50 million via cryptocurrencies, an astonishing figure that doesn't include donations sent to nonprofit organizations.
These funds will help Ukraine defend its borders, protect its civilians, and rebuild the nation's infrastructure once peace is restored.
Crypto thrust into the spotlight
While a great deal of positive can be seen from this current outcome, the situation does not arise without some controversy: specifically, when it comes to Russians using cryptos to circumvent the newly imposed sanctions from the Western world.
The debate focuses on one of the key pillars of crypto: decentralization, meaning it is not regulated by the usual financial institutions that regulate other currencies.
CNBC recently hosted an on-air discussion on this where Charles Hayter, CEO of data firm CryptoCompare stated, "Exchanges that operate with strong processes and codes of conduct will no doubt be doubly watchful at this moment for funds that have nefarious origins."
Hayter makes a strong point here that thanks to crypto's blockchain technology, movements of the currencies can be easily monitored, tracked, and voided. This makes crypto a poor channel for Russian oligarchs to avoid sanctions.
The current state of crypto
Many cryptocurrencies saw their value decrease this week due to the recent invasion of Ukraine and market instabilities created by it. Many saw around a 5% decrease in market value. However, most analysts believe the market will stabilize quickly for crypto.
Check back often for more of the latest news on cryptocurrencies and the igaming industry here at CryptoSpinners.com!