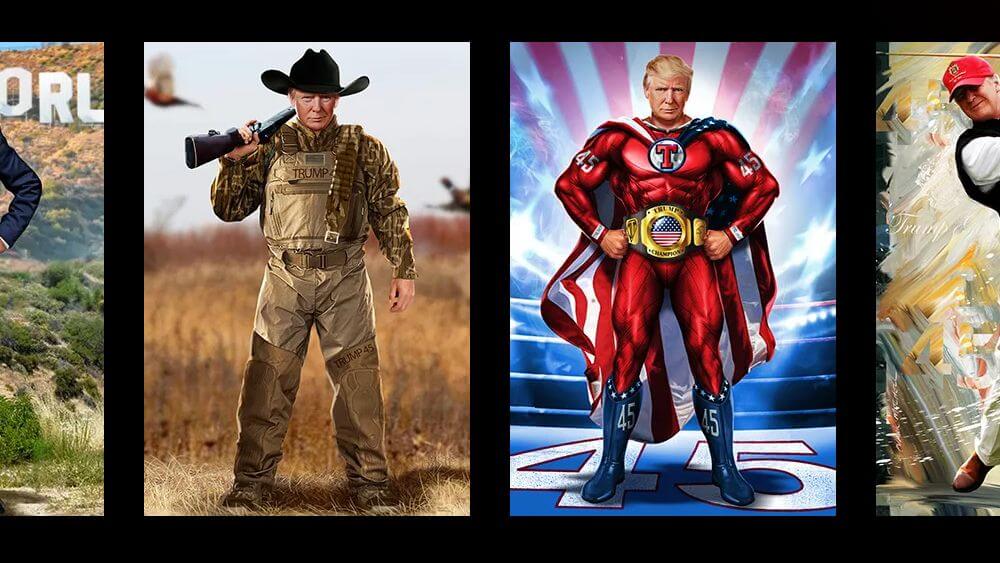 High profile crypto critic former president Donald Trump has stunned the world by launching his own NFT collection.
In a move that wouldn't seem out of place in a comedy movie, the former president has released a collection of 45,000 Polygon-based digital trading cards, featuring cringy art of himself in various costumes – including a Superman-style outfit.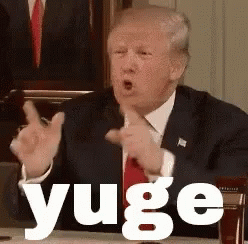 Apparently, despite millions of his supporters waiting with bated breath for a much hyped 'major announcement' – you know, something along the lines of a military coup or the revelation that he's actually from Alpha Centauri – all the world got was some more shonky NFTs.
Still, despite the dubious artwork and questionable taste, buyers of the NFTs also get entry into a sweepstake with prizes like one-on-one meetings, zoom calls, dinners, and even rounds of golf with the former president. So, they will likely go down well with Trumpers across the United States.
The initial price of the Trump NFTs was $99 each, but thousands are already on secondary sale – over 35,000 on OpenSea alone – with a floor price of 0.065 ETH (about $82 at the time of writing).
Needless to say, the collection has caused more than a few raised eyebrows considering Trump's previously anti-crypto stance. For example, on 11 July 2019, Trump tweeted: "I am not a fan of Bitcoin and other Cryptocurrencies, which are not money, and whose value is highly volatile and based on thin air. Unregulated Crypto Assets can facilitate unlawful behaviour, including drug trade and other illegal activity…"
Maybe Trump, having already allegedly facilitated plenty of unlawful behaviour himself, doesn't care anymore? Or, maybe he's just realised digital assets are inherently easier to ship than steaks?
Either way, some in the crypto community have taken Trump's belated embracing of digital assets as a positive, with Binance founder and CEO CZ commenting "The former United States President issues NFTs. And he didn't like crypto before. We are getting there."
Although, Twitter founder Jack Dorsey did chime in with "getting where?" – reflecting the feeling many in the crypto space will have when reading this news.