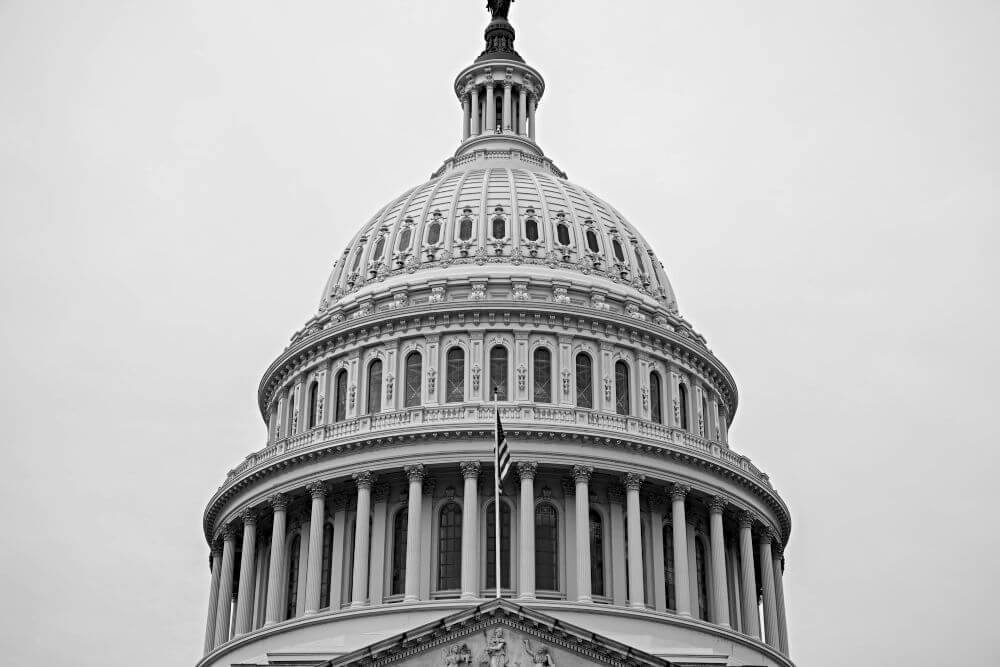 Crypto industry insiders are starting to question the narrative of the FTX collapse, asking if Sam Bankman-Fried (SBF) was conspiring with political, banking, and mainstream media forces to take down the crypto sector. And some, including Morgan Creek Capital Founder, Mark Yusko, say this is why SBF won't be punished.
SBF – Political Connections Close to Home
As we've previously reported, SBF himself has been one of the biggest political donors over the past few years – contributing almost $37M to Biden's incumbent Democratic party during this cycle alone (compared to just $235K to the Republicans).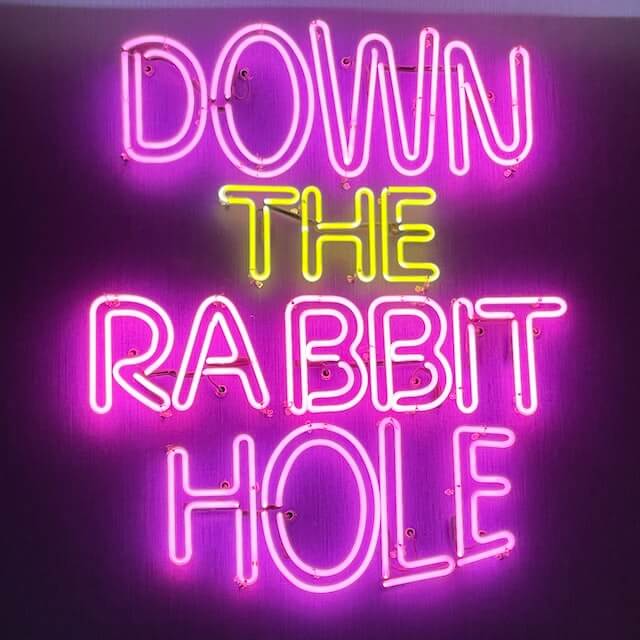 We also know that SBF's mother, Barbara Fried, is a Harvard-educated lawyer who is currently a Stanford Law School professor and co-founder of Mind the Gap – a Super PAC (a political fundraising committee) supporting the Democrats. Along with Barbara, Mind the Gap was co-founded by Stanford colleagues Graham Gottlieb and Paul Brest. According to InfluenceWatch.org, Mind the Gap is "known for its secretive operations."
SBF's father, Joseph Bankman, is also a professor of law and business at Stanford. According to Wikipedia, he too has been politically active – having tried, unsuccessfully, to get a tax program called ReadyReturn passed in California. Apparently, this involved lobbying efforts from tax software company Intuit. The program would have significantly centralised taxation administration (keep that in mind as you read on). According to the Financial Times and Fortune, Joseph was also involved in raising funds for FTX before its collapse.
So, for starters, we can safely say, SBF came from a politically active, very well connected, very pro-Democrat family.
Following the Sultry Wood Nymph Down the Rabbit Hole
But, what else do we know about SBF's connections in high places? Well, for starters, the CEO of Alameda Research, SBF's trading firm, is Caroline Ellison (a.k.a the 'sultry wood nymph'). Caroline's father, Glenn Ellison, happens to be the head of the economics department at the Massachusetts Institute of Technology (MIT) – the same renowned institution SBF graduated from.
And, now things get really interesting. According to Mark Yusko, Glenn Ellison (Caroline's father) was involved with a blockchain course at MIT. And, guess who attended that course? Gary Gensler – the current chairman of the Securities and Exchange Commission (SEC). The same Gary who has been driving the controversial legal crusade against crypto firms, notably Ripple.
A Bigger Conspiracy? The Otteroooo Connection
Connecting the dots, Yusko hints of a conspiracy that is far bigger than FTX. In fact, he suggests that the Terra LUNA collapse earlier this year, which saw the liquidation of Three Arrows Capital and subsequent collapse of platforms like Celsius and Voyager, could be connected.
Specifically, he questions how the Otteroooo Twitter account got hold of inside documents from Celsius. Why does this matter? Because the same account subsequently leaked more sensitive documents, this time from BlockFi. And, in both cases FTX was waiting in the wings to ride to the 'rescue.' In Celsius' case, the rescue was aborted, but FTX did bail out BlockFi, which is why BlockFi is now also on the verge of collapse.
And, of course, let's not forget Voyager. Which was in the process of being 'rescued' by FTX when FTX collapsed.
An Attempt to Sabotage Decentralisation and Self-Sovereignty?
Going further, Yusko floats the idea that the entire debacle, going back to the Terra LUNA crisis, has been a coordinated attempt by traditional financial institutions, in league with politicians and regulators, to sabotage the crypto industry. Explaining his reasoning, he points out that the self-sovereignty offered by cryptocurrency is the biggest threat to the centralised system.
So, Yusko posits, it makes sense that those with vested interests in protecting the current financial system, including the banks, politicians, and individuals like Gary Gensler, Glenn Ellison, and Sam Bankman-Fried, would set up an organisation to take down the threat.
He argues it makes sense that they sabotaged a major stablecoin first, because they are the most imminent threat to banks. He also points out that, less than 24 hours after the collapse of LUNA, United States secretary of the treasury, Janet Yellen, was on television openly calling for tighter regulation of the crypto space. Yellen is, of course, one of the most high-profile Democratic politicians.
And, lest we forget, SBF himself has been one of the most vocal proponents of increased regulation since setting up FTX in 2018. In fact, an SBF-backed crypto regulation bill, the deceptively innocuously named Digital Commodities Consumer Protection Act (DCCPA) is currently being pushed through the senate.
Follow the Money to the Democratic Washing Machine
Unsurprisingly, according to CoinDesk, Senators supporting the DCCPA, including Debbie Stabenow, John Boozman, Kirsten Gillibrand, and Cory Booker, have all received donations from SBF. 
And, talking about money, Yusko and others are questioning where SBF himself got all his seemingly limitless supply of money from – pointing to the recent $500M personal investment he made with Sequoia Capital – the Silicon Valley headquartered venture capital firm – and one other firm. Interestingly, Sequoia was quick to nonchalantly write off its $150M investment in FTX.
At this point, it's probably a good idea to remind you that SBF's mother runs Mind the Gap, the "secretive" Silicon Valley-based pro-Democrat political fundraising organisation (Super PAC). In case you're not already there, Yusko strongly suspects the entire web is a "money laundering front for the Democratic party."
Underlining the 'elegance' and magnitude of the conspiracy, Yusko says it rivals what JP Morgan and Rockefeller did to the trust industry when it started taking market share from their own banks. Specifically, they spread a rumour that Knickerbocker Trust was insolvent, which led to a bank run and the Panic of 1907 – only for Morgan to step in and personally 'rescue' it.
Curiouser and Curiouser: the Media Reaction
Considering the sheer magnitude of the FTX/Alameda collapse, and blatantly obvious criminal shenanigans, the mainstream media has been surprisingly soft on SBF – a red flag to many.
Perfectly illustrating this is the reaction of pro-Democratic, legacy media outlets. For example, on Monday, the New York Times published what has been widely derided as a "puff piece" written by Yaffe-Bellany, that seemed overly sympathetic to SBF, and felt to many like an attempt to gloss over what is very clearly one of the biggest financial crimes in history. Indeed, the piece was slammed by several high-profile industry figures, including Jesse Powell, the ex-CEO of regulated crypto exchange Kraken, and Zooko Wilcox, the creator of Zcash.
Meanwhile, Kevin O'Leary, the Canadian entrepreneur and Shark Tank TV personality – who had until recently been heaping praise on FTX for doing things the right way- is all over YouTube calling for urgent regulation of crypto. Even more suspiciously, yesterday he appeared on Crypto Banter to sing SBF's praises and tell Ran Neuner that he'd invest in SBF again. O'Leary was a major investor in FTX and a paid spokesperson for the company – so you'd think he'd more likely be fuming about his lost money and reputational damage. You could be forgiven for thinking the whole thing seems a bit theatrical or stage-managed. 
Did the Sabotage Plan Go Wrong, or Succeed?
As the true extent of contagion from the FTX collapse becomes clear over the coming weeks and months, one question will hang over everything: was this a deliberate, organised attempt to sabotage the crypto industry, and has it worked?
Is the drama we are now seeing play out, exactly what was planned? Was it all to destroy public confidence in the space, and fan the calls for draconian regulation? Are we now just seeing a pre-planned drama unfold? Or, was the grand anti-crypto conspiracy foiled before it could achieve its goals?
Perhaps the best way of finding out is to watch the way those alleged conspirators treat Sam Bankman-Fried over the coming weeks…