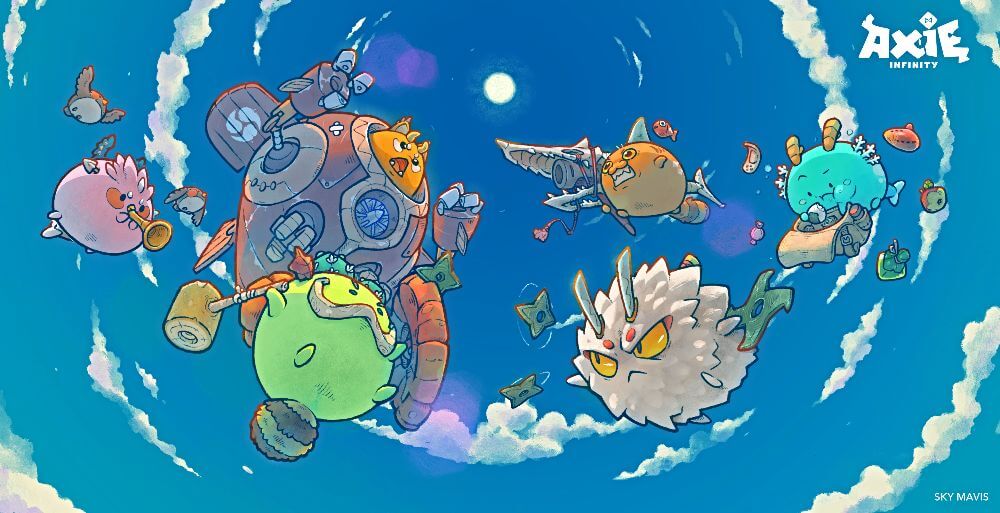 The crypto whale wallet holding an incredible 22 billion Smooth Love Potion (SLP) tokens, the in-game token of play-to-earn game Axie Infinity, has been identified as belonging to crypto exchange Binance.  
Earlier this week, a report in CoinTelegraph revealed that an unidentified whale wallet was holding over 50% of the circulating supply of SLP. Apparently, the news outlet learned of the mysterious whale from Axie Infinity player and tech co-founder Michael Benko.
Benko was, understandably, concerned that a single wallet holding so many SLP tokens would potentially give whoever owned it the ability to disrupt or manipulate the game's ecosystem.
However, the mystery has now been solved. According to Sky Mavis co-founder, Jeffrey Zirlin, the wallet is actually a Binance Ronin gateway contract. 
Prior to this, Benko had speculated the wallet was linked in some way to Axie Infinity itself – something that was denied by Sky Mavis' chief operating officer, Aleksander Larson. He clarified that all the SLP tokens ever minted were created by the game's players.
Launched in March 2018, Axie Infinity is a non-fungible token-based online video game that centres around players collecting and minting NFTs representing digital pets called Axies. It uses two different tokens. AXS is the network token, while Smooth Love Potion (SLP) is the in-game token, earned by players. 
Tough Times for Axie Infinity
Last month, the game's developer, Sky Mavis, announced the launch of Origin Season 0, which marks its transition into Phase 3. This will see the introduction of new gameplay and economic updates, and will hopefully help boost the dwindling player base.
At the height of the 2021 crypto boom, Axie Infinity saw record activity and revenues, becoming especially popular with players in the Philippines – some of whom even started relying on it as their main source of income. In November 2021, a plot of virtual land in Axie Infinity sold for an incredible US$2.3M. 
However, the crypto downturn and delays in game development, have led to a tougher in-game economy and many disgruntled players abandoning the game. To make matters worse, in March 2022, North Korean-backed hackers Lazarus Group and APT38 compromised the Ronin Network and stole US$620M in Ether and USDC – the highest value crypto hack to date. 
Times are definitely tough across the crypto and NFT space right now, but with investment still flowing into the sector, and hard lessons being acted upon, the future's still bright. Of course, whether or not Axie Infinity has a place in that future remains to be seen.