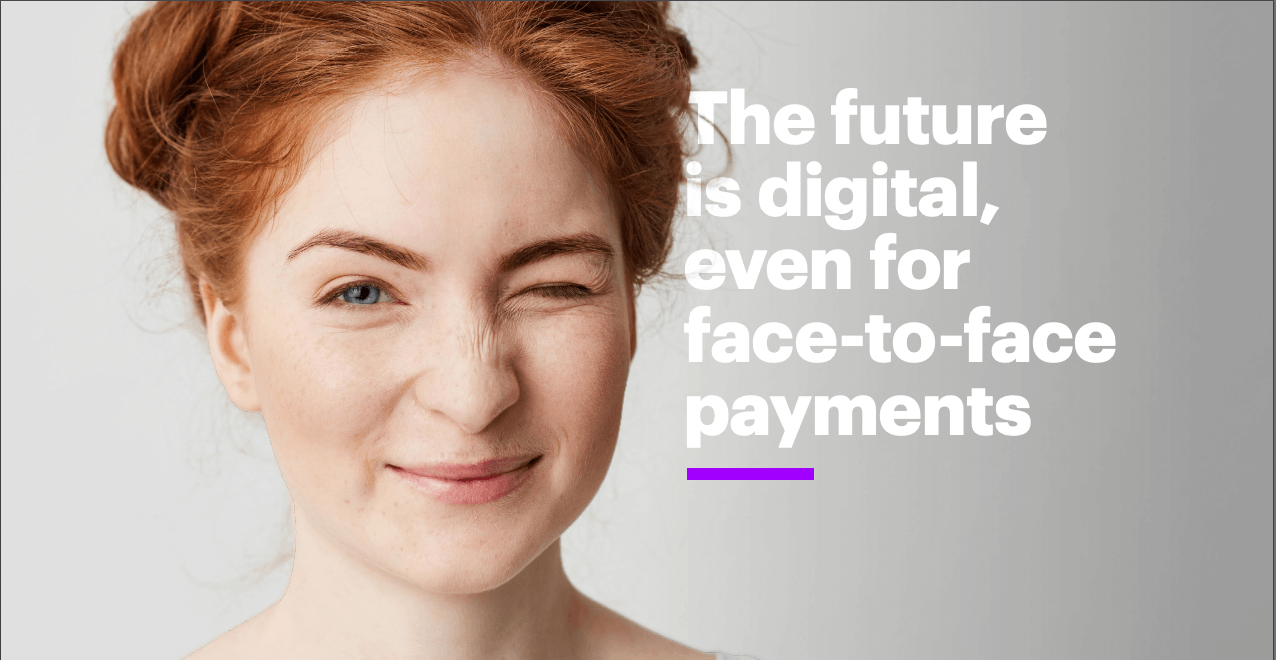 Despite widespread ignorance of the technology's inner workings, cryptocurrencies appear to be garnering favour.

Accenture surveyed 16,000 customers in 13 countries across Asia, Europe, and the Americas, from August through September 2022. Their end-of-the-year report concluded that interest in cryptocurrencies has escalated to an estimated 1-5 people owning crypto.

While the crypto & DeFi realm remains riddled with scams, scandal and shorts (prices grow less predictable by the day) consumers grow ever more curious. The report acknowledges that volatility in this market might "slow down their adoption, at least until the market becomes more regulated". Nevertheless, the number of long-term holders – sorry, HODLers – has increased.
Accenture's 2022 Global Consumer Payments reports that 28% of those recorded as crypto owners bought their tokens as a long-term investment. 22% of owners surveyed say their choice to step into crypto was out of curiosity.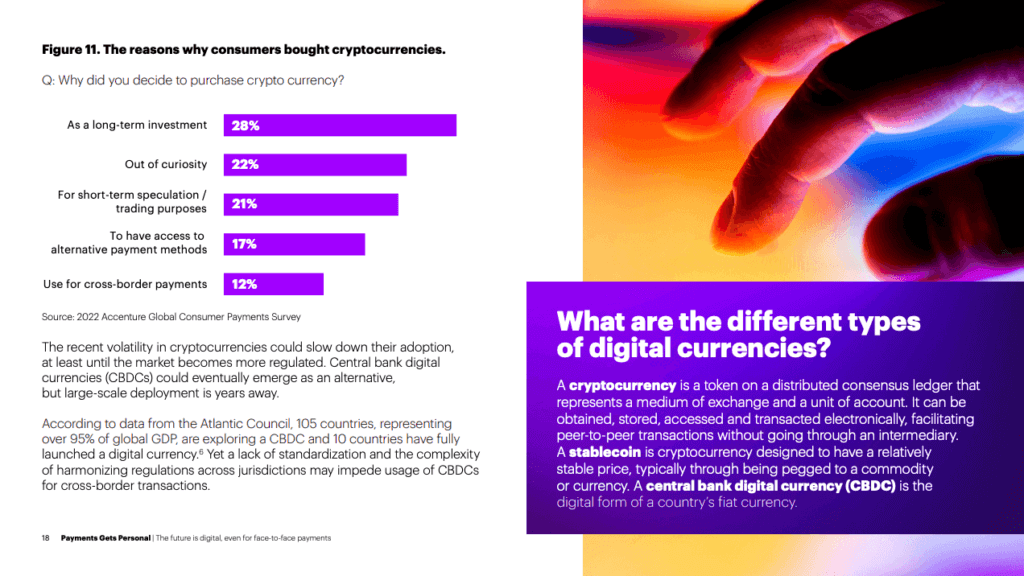 Growing interest in crypto has yet to leave a dent in traditional payment methods, such as cash or credit card, but some surveyed owners report that they use crypto for cross-border payments. This despite only 23% of respondents trusting crypto wallets as a secure environment for payments.
This lack of trust may be what Central Bank Digital Currencies (CBDCs) take advantage of. That's notwithstanding the many complications yet to be worked out:
A lack of standardization and the complexity of harmonizing regulations across jurisdictions may impede usage of CBDCs for cross-border transactions.
As predicted, digital wallets, crypto, biometrically authenticated payments and metaverse transactions are all on the rise. Though Huawei speculates that even our current 5G infrastructure is inadequate for the metaverse, it's expected that wider 5G adoption will lead to greater usage.
Capgemini surveyed 8,000 digital payment users, to find over 90% of them are metaverse curious.